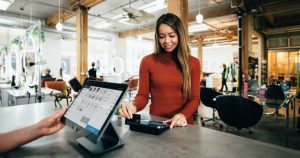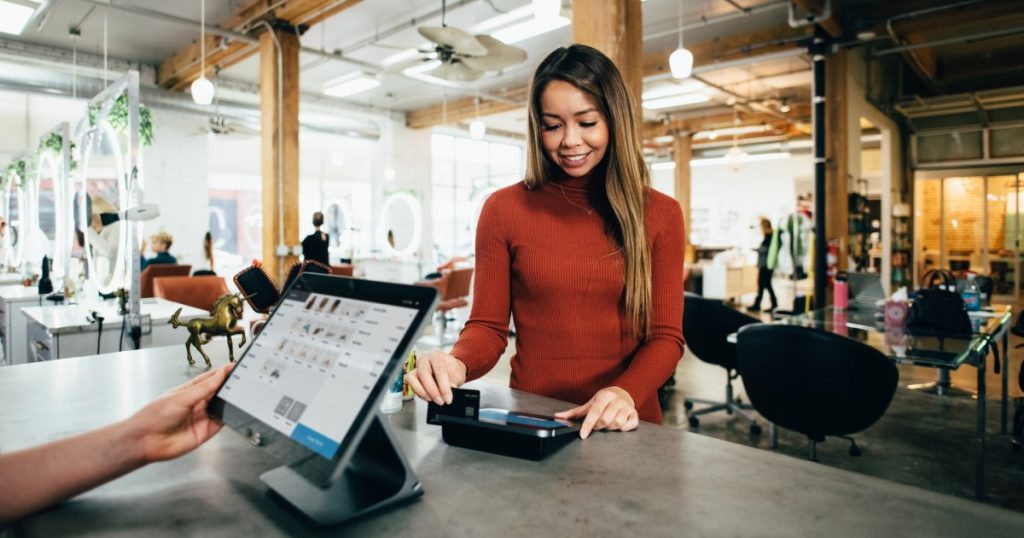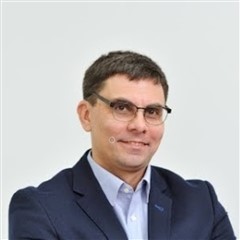 Dmitry Shatkov
Content Manager
How to Improve Customer Engagement in Retail
23 November 2021 • 8 min read
We all love to talk about customer engagement and, as often happens to popular and trending topics, we don't think about why it is so relevant. What do we actually know about customer engagement? Why is it so important for brands and companies, and how can we take advantage of successful customer engagement strategies for ourselves?
The importance of customer engagement
In a market where all the products are of an equally high-quality, only pricing makes them different, and allows customers to make a choice between them. However, there are no two identical products in any given market, and usually, customers don't know enough about products and brands to distinguish their most valuable characteristics.
Today, successful brands no longer sell just products. Instead, they sell experiences and emotions such as care, concern, partnership, and so on.
To sell anything like this, you need people to know you and your "special features". And this is where customer engagement comes into play.
Customer engagement is primarily about standing out in a crowd, in the eyes of a particular customer. Helping customers through the whole purchasing process makes people perceive your brand as an old friend, for example.
Driving sales and repeat sales are the ultimate goals of customer engagement. Consider that 43% of customers would pay more for a better shopping experience, yet on the other hand, retaining existing customers is 5 to 25 times cheaper than acquiring new ones. That's why keeping post-purchase communications with your customers is of paramount importance for any brand.
Increase customer engagement with HYPERVSN
When it comes to customer engagement, the best way to start is to take advantage of trending and new technologies that can both attract and retain customers. HYPERVSN is just amazing for those purposes.
First of all, it is incomparable when you need to bring new customers. HYPERVSN 3D holographic displays create highly-disruptive visuals, stunning and mesmerising. They always attract a lot of people and generate a huge buzz around.
Secondly, most of the customers like to know that their favourite brands use modern technologies. Millennials and Gen Z stay loyal to such brands for a long time.
Plan your engagement strategy
Whatever your final goal is, any successful retailer's engagement activities start with estimating your current market positions, and possible weaknesses.
Next, you need to determine your strategy focus points. It can be either:
Facilitating customer feedback;
Improving your customer experience;
Increasing customer loyalty;
Promoting a brand experience;
Accelerating sales;
Or any metric you consider to be the most valuable improvement.
Naturally the goals set determine the implementation strategy, and here are several of the most trending customer engagement strategies in retail:
Customer engagement activities in retail
Remaining essentially different, physical and digital worlds interact broadly and cannot be separated. Nowadays, most of the latest customer engagement strategies are either omnichannel or online+offline sets.
Win with omnichannel strategies
An effective omnichannel strategy is the ultimate goal for many brands, and a cherished dream for many customers. Moreover, it is a win-win strategy. Customers would love to get a personalised experience across all the channels, including bricks-and-mortar and online stores, social media platforms and live chats, email and mobile phones. Retailers, from their side, receive a vast space suitable for direct sales, upselling and cross-selling, communications, loyalty enhancements, brand building and data accumulation.
Mix digital and physical worlds
The tendency to mix digital and physical worlds in almost any area of human activity is common, since both worlds have their unique values promising symbiotic effects. After all, it's just comfortable. Take a look:
Mobile checkouts are a great way to avoid long lines, and offer customers a better shopping experience. Your staff, kitted out with mobile POS terminals, could offer both assistance in choosing and buying.
Purchase online, pick-up in store. Purchasing online is convenient and safe. While purchasing online, customers can look through the entire catalogue instead of choosing from the items currently in stock.
Proximity marketing allows customers to get coupons, discounts or personalised offers on their phones when they are physically in-store.
HYPERVSN is a perfect way to bring the digital into the real world. Thanks to it, digital images look very similar to real things, keeping the beauty and uniqueness of the imaginary world.
Try augmented reality
Augmented reality is an exciting way to try new things with no effort needed. Augmented reality allows your customers to see real-options with no physical changes to their surroundings. In practice, it means that you don't need to bring a potential couch to your living room to see if it's suitable for your decor. Or there is no need to wipe away lipstick each time you try a new colour in-store.
Augmented reality is not necessarily limited to pragmatic use. We can also use it for advertising or brand building. Modern visual technologies, such as HYPERVSN, create a new visual identity of any brand combining real things and digital objects.
Use artificial intelligence
Used as a decision-supporting system, artificial intelligence in retail helps customers select clothes or makeup, advises the best products on your shelves, finds products by pictures, assists customers in finding their way in-store, takes pre-orders, or could even eliminate the need for cashiers. It also helps retailers forecast stock demand, enhances pricing strategy, improves product placement, etc.
Use live chats
Live chats are a great tool to stay in touch with your customers 24/7, and are an indispensable element of any omnichannel strategy. Even if your staff is not available around the clock, you can use AI chatbots and still provide an exceptional customer experience.
Benefit from social media
No successful customer engagement strategy is possible without social media. On average, people use social networks for 2.5 hours daily, but before you start your social media activities, you need to define a list of preferred media platforms based on the portrait of your average customer, which is not so simple.
Although you can find the demographic data of different social media platforms widely provided over the internet, it is far from homogeneous, even by gender. For example, women mostly use Facebook, Instagram, and Tik Tok, while men prefer Twitter and LinkedIn.
Use UGC
User-generated content (UGC) is a great way to gain more trust and loyalty from your followers and customers.
People do not tend to trust brands blindly, they would better consider the opinion of fellow consumers, which makes UGC mandatory for any customer engagement strategy.
Focus on the mobile experience
Purchasing with smartphones is no longer a quirk, but the mainstream. Many people use their mobile phones to search and buy products online. Young people sometimes even use their smartphones even while they are in bricks-and-mortar stores.
Great mobile experiences take into consideration all the customer touchpoints, starting from browsing catalogues and finishing with checkout pages. Still, UX is not the only important thing. You also need to provide an omnichannel experience, and allow customers to save their progress at any stage on any device.
Moreover, efficient mobile experiences also embrace location-based technologies, including beacons and NFS, so that you can push relevant product information to customer smartphones right in-store.
Store relationship management (SRM)
Store relationship management (SRM) is the system that collects data about all the processes that happen in a store. Using SRM, you can determine:
if your working hours fit your customers;
if your staff successfully resolve daily issues and customer complaints;
If customers feel safe in your store, and are completely satisfied with the safety measures you've taken, and so on.
SRMs also help retailers optimise their in-store routines and make informed decisions.
Personalise your brand and attitude
Making customers engage with your brand as a person is hugely helpful for successful communications. Human traits, emotions in particular, make people remember brands better and encourage them to keep in touch more frequently and willingly. This is the advocacy a business needs to really succeed!
However, customers also expect a personalised attitude from similar brands, including customised messages, personal notifications, carefully selected gifts, etc.
HYPERVSN Holographic Human is the visual solution that represents the personalisation approach literally. Using it, you can create a digital copy of your brand's evangelist or some sort of a holographic virtual assistant and talk to your customers directly, just like in personal conversation.
Measure your engagement results
No matter how trite it sounds, the success of any customer engagement strategy translates into numbers. Eventually in sales volumes, but as a premise, also in other indicators:
Return on investment (ROI);
Average order value (AOV);
Purchase frequency;
Repeat purchase rate;
Social interactions;
Newsletter open rates;
Pages per session;
Dwell time;
Net promoter score.
Of course, it is only a short and random list of possible indexes. You can use any of them, but you definitely should use and evaluate them regularly.
Customers choose innovations
Nowadays, innovations are the only way to keep pace for any retail company. The close interweaving of the physical and digital world leaves no room for outdated approaches, both in marketing and sales.
Customers always ask for convenience, but today they ask for it via social media networks from smartphones and tablets.
HYPERVSN is an example of an innovative solution that connects both worlds. The futuristic holographic displays by HYPERVSN have proven their effectiveness in retail, entertainment, HORECA, automotive, and other industries. They promote your brand, attract customers, and make them talk about your products.
HYPERVSN makes customers feel like they are part of innovations, and they appreciate this.
Conclusion
Customer engagement is vital for any marketing strategy and retail promotions in particular. The same as any activity, we should plan it and measure the results. Still, success is only possible if we use innovative and hybrid technologies, joining the digital and physical worlds into one effective solution.
Join our mailing list to keep up with the latest HYPERVSN news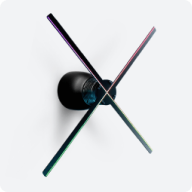 HYPERVSN 3D Catalog
USD 1,200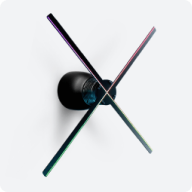 HYPERVSN 3D Catalog
USD 1,200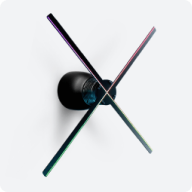 HYPERVSN 3D Catalog
USD 1,200