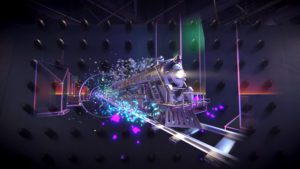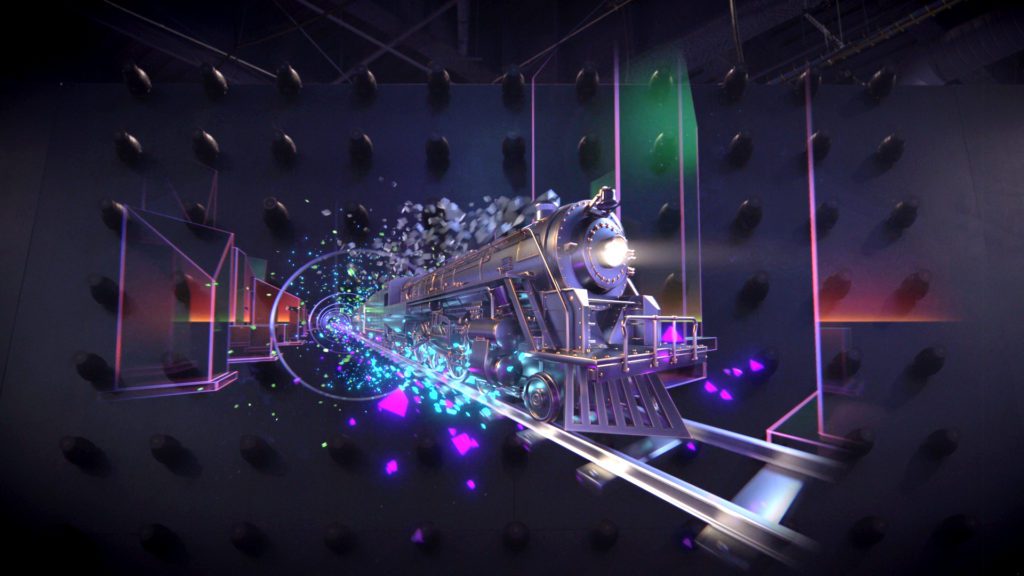 How Will Hologram Technology Change Business in 2019?
For marketing departments around the globe, 2018 was the year of video-based strategies, artificial intelligence, and tighter regulations – particularly in the form of the General Data Protection Regulation (GDPR), implemented by the EU.
Transitioning into 2019, these trends have continued to evolve, with new ones emerging and, yet again, redefining the face of business in the twenty-first century. One of the most exciting trends to appear, are holograms for business.
Let's discuss more about how holographic technology is innovating business, in particular, marketing, and what we can expect to see this year and beyond.
Four ways holographic tech will innovate in 2019
The difference? Some of the latest holographic technology can be seen with the naked eye, without any additional accessories such as a smartphone screen or a pair of 3D glasses.
Here are the four ways that companies can involve holographic visuals to create an immersive experience for their clients:
Digital signage
In 2016, the Digital Signage Industry was valued at $19.61 billion, and that figure has only continued to grow. Digital signage solves the flaws of traditional printed signage methods. With digital signage there is no need to manually update signs, printing costs are reduced, and the amount of physical labor is minimized.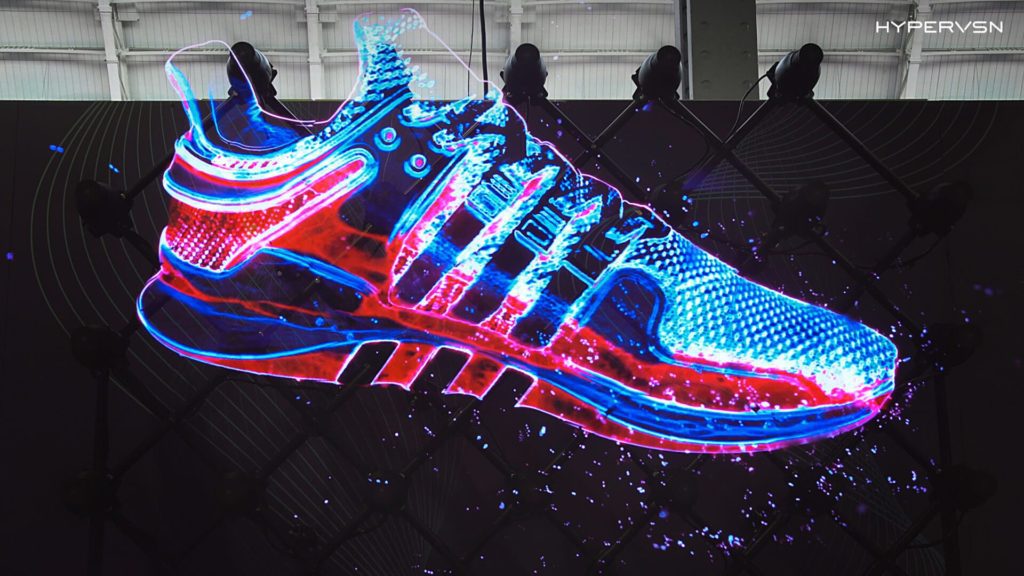 Traditional signage methods have been replaced with digital alternatives that blend seamlessly with the modern world. As we increasingly spend more time staring at screens, our brains have adapted, making digital mediums easier to absorb. However, one key aspect is still lacking––digital signage is screen-based, making it a 2D experience.
These 3D holographic visuals have the potential to inform, entertain, promote, and transform at the click of a button. Or form part of an automated campaign, drawing attention and boosting interaction. HYPERVSN is leading the pack when it comes to the holographic revolution, providing a unique premium system that displays top-quality holographic visuals, that remain unparalleled.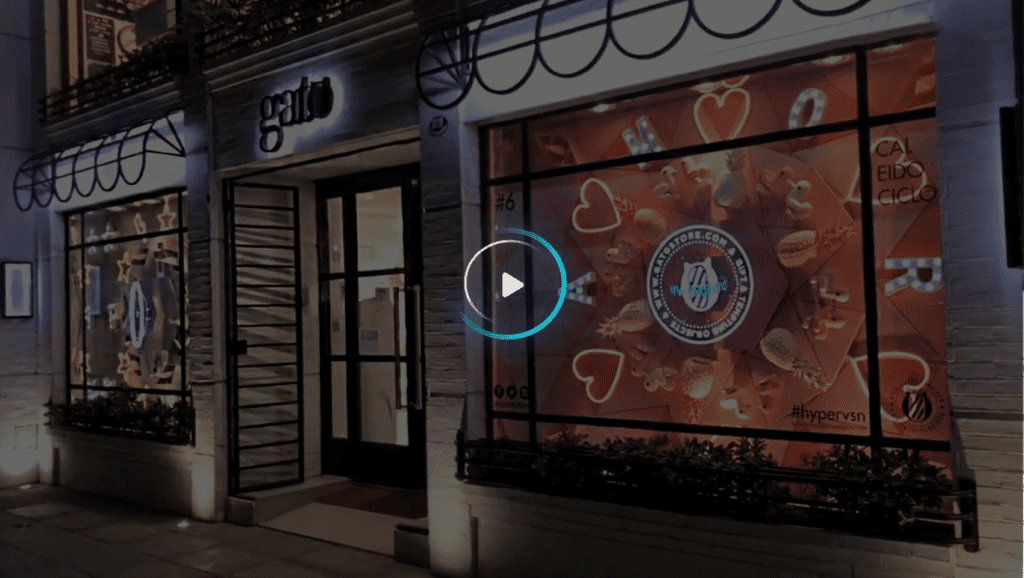 Events
PowerPoint presentations, projector-based images, and traditional signage (stands, posters, etc.) are some of the traditional solutions used by businesses at events. Efficient, tested and reliable (most of the time). However, no matter how good a product or service is, there is no escaping the fact that people expect (and demand) innovation.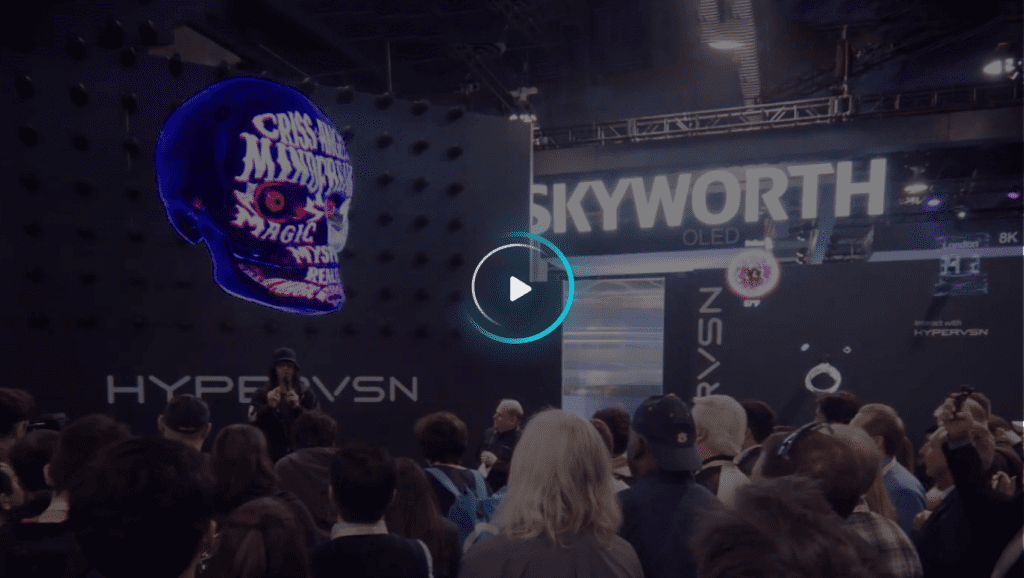 Let's take a look at three types of events where delivering cutting-edge solutions is essential:
Trade Shows
Packed with industry experts, the very best at what they do, in order to get noticed among the crowd, businesses need to come up with new and innovative ways to present their products or services.By incorporating 3D holographic elements into their stands, they can draw in the crowds and "WOW" audiences like never before. Mesmerizing with awe-inspiring 3D content that appears to be floating in mid-air. For example, 3D holographic visuals may form part of the company's logo, or even run a simple demonstration of how a product is physically constructed, especially when it's not feasible to have it physically present at the event.A perfect example of this was seen with the ABB Group, the Swiss-Swedish multinational, who used a 12-device HYPERVSN Wall at the Posidonia Exhibition in Greece to showcase their own technology, that was too big to bring to the exhibition in person.
Conferences
Standing in front of a room full of experts is a high-pressure experience, aside from the worries about whether your technology is going to work or not, keeping an audience interested, who have been listening to presentations all day, is a huge challenge.Grab their attention and never give it back with captivating 3D content that transforms any presentation into a holographic visual experience. Whether that is uncovering the secrets of how a new piece of equipment works, revealing the latest product designs, or something else entirely, your presentation will stand out.Visual artist and Creative Director, Tupac Martir (the man responsible for some of the world's most inspiring creative events, including Coachella), took to the stage at Integrated Systems Europe (ISE) 2019 with a closing keynote presentation, featuring HYPERVSN technology. Using 3D visuals , he brought a one-of-a-kind experience to a room full of creative professionals, who are not easily impressed…until now.

Entertainment

People are becoming more aware of their surroundings and less easily fooled by "magic tricks", in part, due to the Internet, which provides an ultimate resource for almost all information.However, due to the influx of information, we are now constantly looking for the next big thing to keep ourselves entertained. Traditional solutions no longer have the same impact they once did.We are seeking futuristic experiences, things we haven't seen before. Using 3D holographic content, spectators can feel as if they're in a Star Wars movie, drawing attention with high-resolution visuals and creating a childlike sense of awe and wonder that they'll never forget.World-famous magician and illusionist, Criss Angel, recently partnered with HYPERVSN to take his shows to the next level. Striving to give his audience the most thrilling technically driven theater experience from start to finish, he installed two HYPERVSN Walls at the entrance to his MindFreak Show in Planet Hollywood. This ensured that there would be more than just magic floating in the air.
Point of Sale
No longer confined to deciding between one or two products, the modern shopping experience delivers an almost unlimited amount of choice to customers.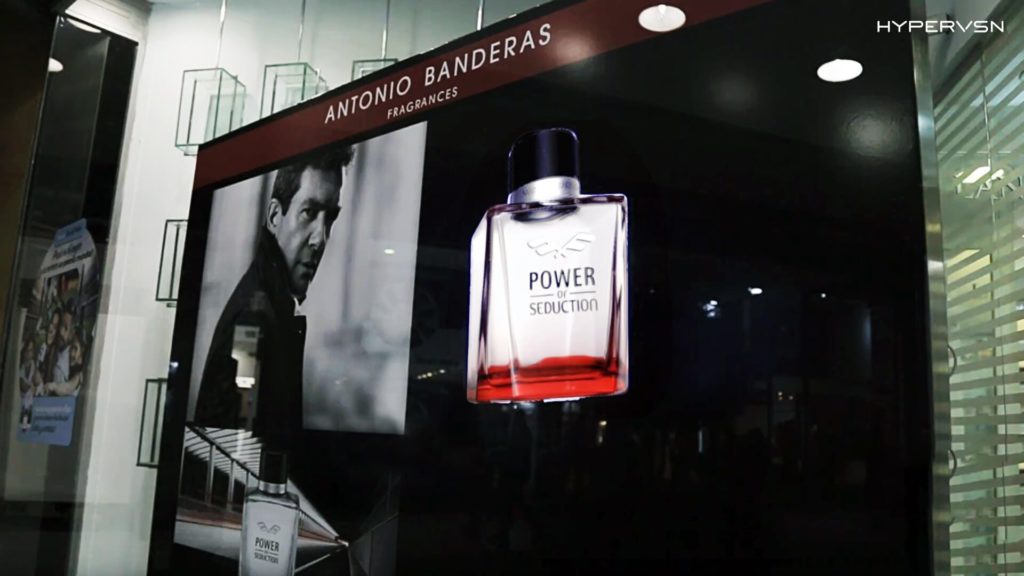 While this is generally a good thing, on the other hand, it can create confusion (which product to choose?) and fear (did I make the right choice?), becoming a rather overwhelming experience.
The captivating visuals double shopper's attention spans and dwell time. This could become the differentiator between choosing one shop over another.
As an increasing number of shoppers are choosing to shop online, traditional stores have two choices––to fight the trend or to embrace it and innovate.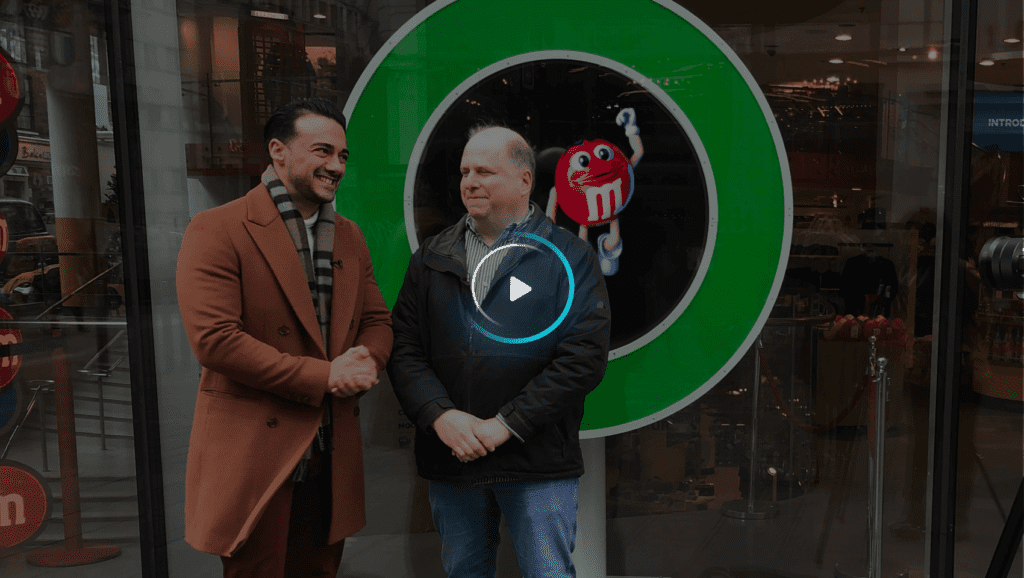 With M&Ms, Hennessey and Adidas already using 3D holographic visuals by HYPERVSN to promote their products, the question is, who will be next to take on the digital age?
Digital Out of Home
We are all seeking better ways to connect, draw attention to our brand and effectively deliver our message. Billboards are becoming outdated as the world seeks more innovative solutions.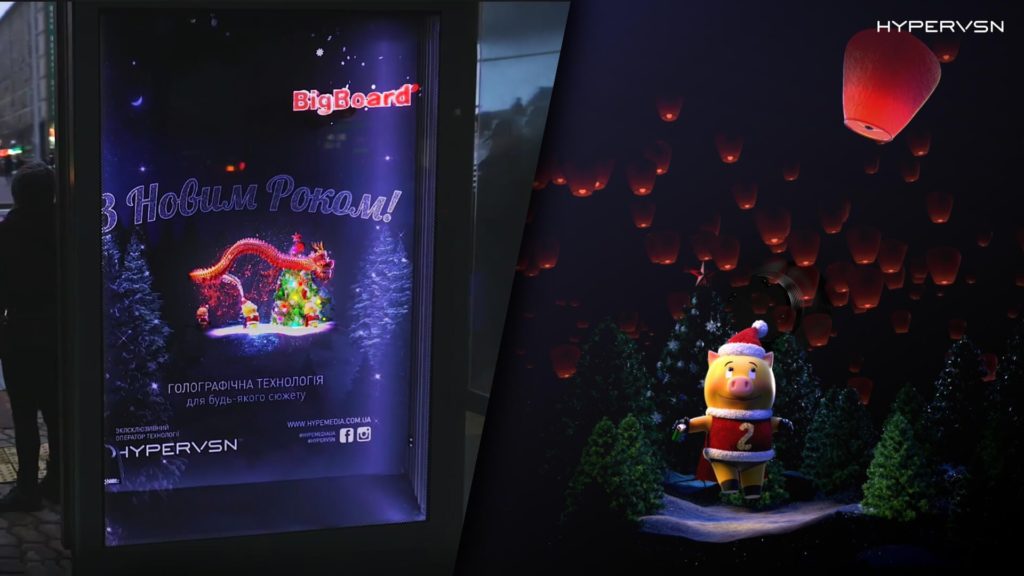 Around twenty years ago, the first Harry Potter books were released, describing a magical universe, where newspapers had moving pictures. In 2019, we are finally closer to that extraordinary reality.
Integrated 3D holographic display systems can be used indoors for all purposes and can be installed outdoors in customized installations, to present high-quality visuals that disrupt the traditional advertising experience. Imagine instead of a sign showing the latest flavor of sweets, bringing a dancing character to life with 3D technology. Not only promoting the sweets on offer, but actually interacting with you and personally inviting you to enter the store.
That's almost exactly what HYPERVSN did with M&Ms ; bringing the fun right back to the sweet industry. Our 3D installation stopped shoppers in their tracks and sparked happiness within them.
Another noteworthy example is BigBoard Ukraine, who transformed a traditional bus shelter into an incredible display of 3D technology and festive spirit, for the world to enjoy. The content wished commuters, and those who just stopped by to see the attraction, a warm Season's Greeting – bringing an inspiring holiday message to all. Perhaps the most impressive part about this entire installation, is the fact that it was carried out in the middle of winter, outdoors in freezing conditions.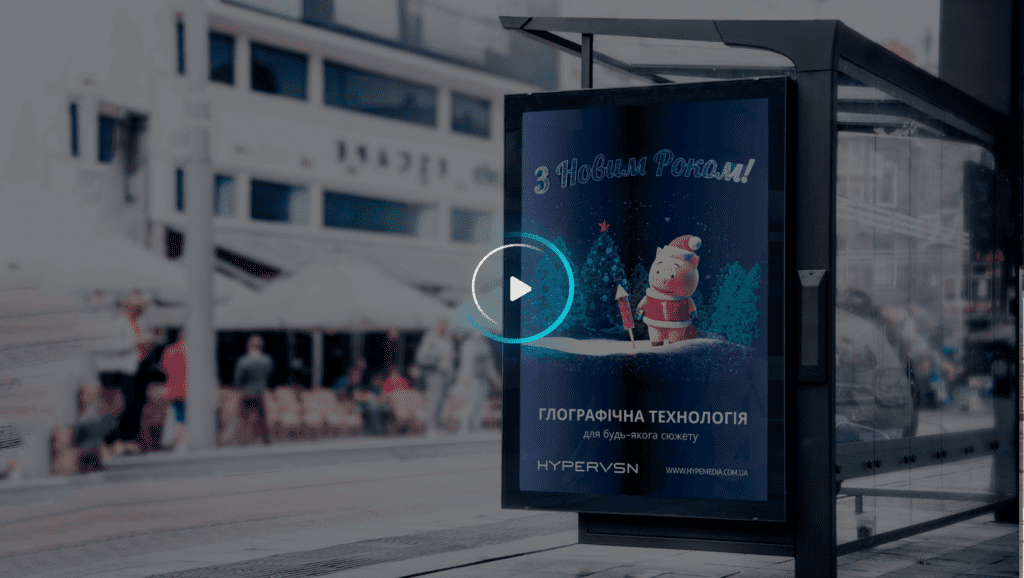 The Holographic Future
As the use of 3D holographic visuals grows in the business sector, we can be sure of one thing––development. The solutions we see today will continue to change, adjusting to the needs of business and to the demand within the industry, producing even more innovate solutions.
People themselves will continue to demand more immersive experiences. While it may be hard to believe, because in today's world people cannot live without their smartphones, but back in 1972 they didn't even exist.
While in the past, we may have sought to make devices smaller and smaller, today we look towards interaction and connection. HYPERVSN is taking the future into our own hands and developing 3D holographic visuals that engage and interact with the viewer. One of our latest solutions uses Leap Motion – hand gesture, to control and change how the holographic visuals move and are displayed.
Or consider our Software Development Kits (SDK) , which gives businesses the opportunity to personalize 3D visuals to suit their own needs. Adding elements of interactivity, including touchscreen technology, gesture control and even Artificial Intelligence (AI), capable of recognizing a viewer's gender, age, or other distinguishable characteristics.
In 2018, HYPERVSN rolled out one particularly impressive example––the world's first holographic Slot Machine. Making its debut in no other than Las Vegas, Nevada. The holographic slot machine wowed the crowds, giving visitors a chance to pull the handle and try their luck to hit the holographic jackpot by getting three 3D cherries in a row.
This is only the beginning. The future of 3D technology awaits.
Join our mailing list to keep up with the latest HYPERVSN news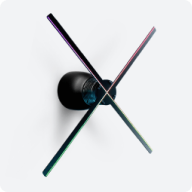 HYPERVSN 3D Catalog
USD 1,200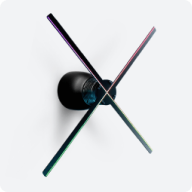 HYPERVSN 3D Catalog
USD 1,200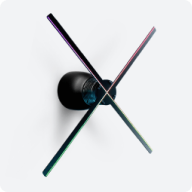 HYPERVSN 3D Catalog
USD 1,200