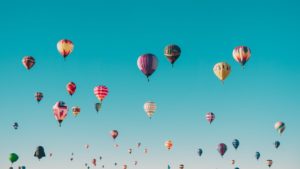 HYPERVSN
Marketing Department
Creating Wow-Worthy Virtual Product Launches
11 September 2023 • 7 min read
Virtual product launches offer a cost-effective way to reach a global audience, generate excitement and showcase products with engaging multimedia content. They provide an opportunity to create a personalised and interactive experience for potential customers, fostering brand loyalty and driving sales.
In today's digital age, virtual product launches have become a necessity for businesses looking to showcase their offerings to a global audience. While traditional in-person events have their charm, virtual launches offer unique advantages in terms of reach, cost-effectiveness and flexibility. Here are some steps to make your virtual product launch a resounding success and truly wow your audience.
Define your goals and audience
Start by clearly defining your launch objectives. What do you aim to achieve with this product launch? Whether it is generating buzz, driving sales or educating your audience, having well-defined goals will guide your planning and execution. Additionally, identify your target audience, understanding their preferences, pain points and interests.
Choose the right virtual platform
Selecting the appropriate virtual platform is crucial. There are various options available, such as webinars, live streams on social media, dedicated virtual event platforms or even interactive 3D environments. Your choice should align with your goals, audience and the level of engagement you want to achieve. Several platforms offer diverse features to facilitate virtual events. Here are some of the top options to consider:
Zoom is a popular video conferencing platform that offers webinar features suitable for virtual product launches. It supports live streaming, Q&A sessions and screen sharing. Zoom's simplicity and accessibility make it a versatile choice for small and large events.
WebinarJam is designed specifically for webinars and virtual events. It provides features like advanced registration, real-time chat, interactive polls and integration with marketing tools. It's an excellent choice if you want a platform tailored for lead generation and engagement.
Hopin is a comprehensive virtual events platform that can accommodate various event types, including product launches. It offers a virtual expo area, networking opportunities and the ability to host multiple sessions concurrently. Hopin's versatility and engagement features make it a robust option for larger events.
StreamYard is known for its user-friendly interface and live-streaming capabilities. It integrates with popular platforms like Facebook Live, YouTube, and LinkedIn Live, making it ideal for broadcasting your product launch on multiple social media channels simultaneously.
ON24 is a feature-rich virtual event platform that focuses on engagement and analytics. It offers interactive features, such as polls, surveys, and live chat, to keep attendees engaged. ON24's analytics tools provide valuable insights into attendee behaviour.
Virtway Events stands out for its immersive 3D virtual environments. It's an excellent choice if you want to create a visually engaging and interactive experience for your product launch. Attendees can navigate through virtual spaces, interact with avatars and engage in real-time conversations.
Demio is a user-friendly webinar platform suitable for smaller to mid-sized virtual product launches. It offers automation features, integrations with marketing tools and analytics to help you streamline your event and capture valuable data.
BigMarker is a versatile platform that supports webinars, summits and virtual conferences. It offers features like live chat, polls, and breakout rooms. BigMarker's integration capabilities make it suitable for businesses looking to expand their reach and capture leads.
When selecting a virtual platform for your product launch, consider factors such as the size of your audience, the level of interactivity you desire, your budget and your technical requirements. It's also essential to test the platform thoroughly before the event to ensure a seamless experience for you and your attendees. Ultimately, the best platform is the one that aligns with your specific event goals and can deliver the experience you envision for your audience.
Plan a compelling content strategy
Crafting engaging content is at the heart of any successful virtual product launch. Develop a content strategy that includes teaser campaigns, behind-the-scenes content, product demos and customer testimonials. Storytelling is the key. Narrate your product's journey and value proposition in a way that resonates with your audience.
Build hype with pre-launch marketing
Generate excitement by building hype before the launch date. Utilise social media, email marketing and influencer partnerships to create anticipation. Consider releasing teaser videos or sneak peeks to keep your audience engaged in the lead-up to the event.
Design a visually stunning presentation
A visually appealing presentation is crucial for a wow-worthy virtual product launch. Invest in high-quality graphics, videos and animations to showcase your product effectively. Ensure that your design elements are consistent with your brand's identity.
Incorporate interactivity
Virtual product launches allow for interactive elements that can captivate your audience. Incorporate live Q&A sessions, polls and surveys to involve viewers actively. Gamification features can also enhance engagement and leave a lasting impression.
Leverage technology for product demos
If possible, use technology to provide product demonstrations going beyond static visuals. Augmented reality (AR) or virtual reality (VR) experiences can immerse your audience in your product, giving them a firsthand look and feel.
Create a seamless user experience
Ensure a smooth and user-friendly experience for your audience. Test your virtual launch platform extensively, paying attention to issues like audio and video quality, buffering and accessibility. Offer technical support during the event to address any participant concerns promptly.
Encourage audience participation
Engage your audience by encouraging them to participate actively. Run contests, giveaways or challenges related to your product. Acknowledge and reward user-generated content, such as comments, questions, or social media posts related to the launch.
Post-launch engagement and follow-up
The launch event doesn't end when the virtual curtain falls. Follow up with your audience through post-launch engagement. Share highlights, recordings of the event, and additional content related to your product. Continue to interact with your audience through social media and email marketing to maintain the buzz.
Collect and analyse data
Collect data on attendee engagement, feedback and conversions during and after the event. Analyse this data to measure the success of your virtual product launch. Identify areas for improvement and apply these insights to future launches.
Provide exclusive offers
To incentivise immediate action, consider offering exclusive discounts or promotions to attendees during or immediately after the launch. This can help drive sales and capitalise on the excitement generated during the event.
Conclusion
Virtual product launches have the potential to be unforgettable experiences that captivate your audience and leave a lasting impression. By following these steps and paying attention to every detail, you can create a wow-worthy virtual launch that not only achieves your objectives but also establishes a strong connection with your audience, driving enthusiasm, engagement and sales for your new product.
Join our mailing list to keep up with the latest HYPERVSN news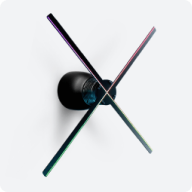 HYPERVSN 3D Catalog
USD 1,200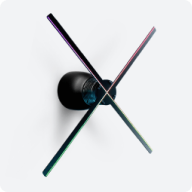 HYPERVSN 3D Catalog
USD 1,200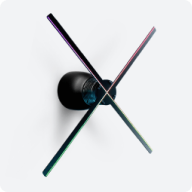 HYPERVSN 3D Catalog
USD 1,200