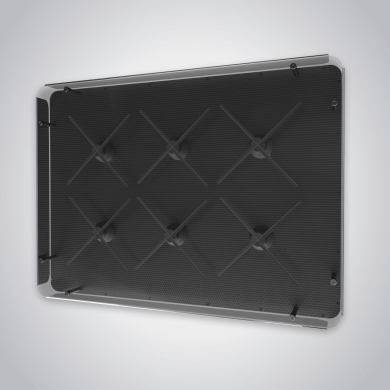 HYPERVSN Wall Panel
The HYPERVSN Wall Panel is an all-in-one installation solution, complete with a transparent shield for device protection and a wooden back panel to hide wires and cables.
No protection barrier required. (Providing up-close engagement).
Sophisticated modern design.
Quick and easy to install.
Lead time: 6 weeks.
The ready-made HYPERVSN Wall Panel includes an acrylic glass screen protector, allowing Walls to be mounted within audience reach. It is simple to install and can be easily removed and re-mounted to a wall.
Device compatibility: 6-unit Wall (Solo M);
Weight: 37 kg (w/o devices);
Dimensions: 110 cm X 150 cm X 36 cm;
Weight: 52 kg (w/o devices).